Smooth administration when collaborating with CROs
Can you ease the administrative burden on project leads when coordinating with CROs?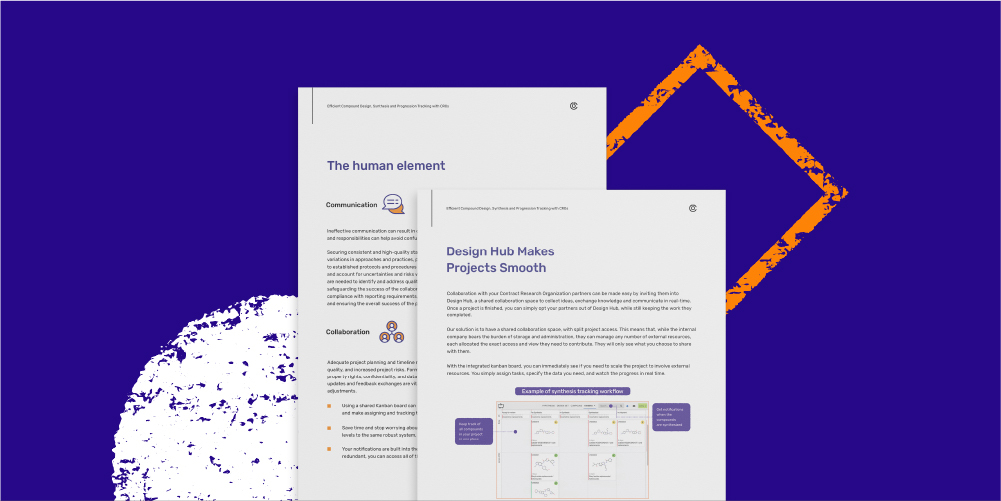 What you will learn from "
Smooth administration when collaborating with CROs

"

In this showcase we explore working with CROs, and some of the associated challenges specific for mid-sized biotech companies. We also explore how these challenges can be overcome by choosing the right tools Learn about:
To reach the end goal of getting to compound synthesis quickly and efficiently, we explore project management tools, from communication to efficient collaboration to precise documentation.
To support the complexities of outsourcing within the DMTA cycle, we look at how data protection, robustness and scalability can all be prioritized within one integrated, split-level system.
Who we are
About Chemaxon
Trusted by over one million active users, Chemaxon is renowned for industry-leading software supporting scientific discovery with calculation, search and drawing tools.
Our applications are widely used in life sciences R&D and education. We work with a variety of industries, counting most major pharmaceutical companies among our clients. Our offices are located in Budapest, Basel, Boston and San Diego, with distributors around the world.