Whether you are in academia or in industry as a chemist, a drawing package is an essential tool in your software collection. From creating structures and reactions for manuscripts and presentations, to front-end to query databases or other cheminformatics tools, chemists usually prefer to use the same drawing tool.
Among the increasing number of software available on the market, from free to very expensive, Marvin Sketch from ChemAxon distinguishes itself for these five reasons:
MarvinSketch is free* for everyone's desktop.
Has a lightweight friendly interface and all the regularly used functions are visible (Figure 1)
Many keyboard shortcuts to speed up editing; select/change atom types/groups or access the Periodic Table menu (Figure 2a), select multiple atoms to change simultaneously to the same atom type, create custom shortcuts.
Built in cleaning and standardizer functions of the molecule in 2D and 3D
Really knows chemistry; supports both MDL and Daylight query features in the same query and advanced query features for drawing - wide range of functional groups and templates with the ability to create your own (Figure 2b)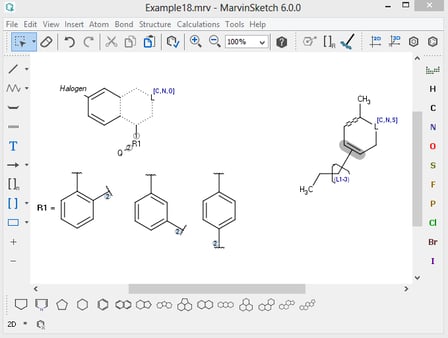 Figure1. Marvin Sketch interface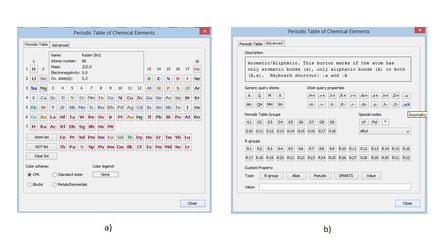 Figure 2 a) Periodic table to choose less often used atom types and b) its advanced menu to build sophisticated query features.

I have a few other features that I really liked for what I do, maybe you won't use these too often, but for me they are delightful.
Predict pKa, calculate logD, logP and many other properties
Perform Markush enumeration
Easily see the structure source for the many file formats Marvin supports (Figure 3)
Draw reaction mechanisms, peptides, polymers, complexes, or mixtures under less than 20 seconds using graphical arrows, built-in templates and abbreviations
Change the interface to resemble other common drawing packages like ChemDraw or ISIS Draw, including shortcuts (>> View >> Editor Style) or customize it at your leisure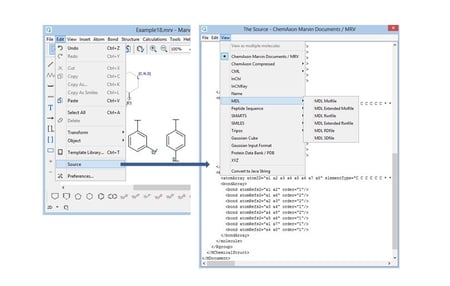 Figure 3. Structure source under "Edit" menu

I am sure for you there may be others – post below and tell us. Try the latest version.
*free: Marvin is free for anyone's desktop, for academic users and non-commercial websites. There are some limitations however:
Cannot be integrated into applications or web pages without a license
Calculator Plugins and Markush enumeration in Marvin have limited functionality without a license
For more details see the Discounted Licenses page on ChemAxon's website: https://chemaxon.com/discounted-licenses